Bradbury Mountain Winter Race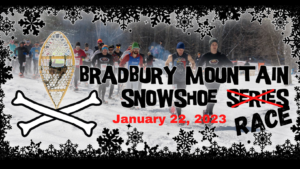 Race Day: January 22,2023
The most up-to-date source of race info and snow conditions will be on the snowshoe race Facebook page & Trail Monster Running Instagram
Rentals:
Thanks to the generous support by Dion Snowshoes, we are able to offer a limited number of rental snowshoes for racers who don't have snowshoes. Snowshoes are available on a first come, first served basis to registered racers for $5. As a registered racer, you will receive an email approximately two weeks before the race asking if you would like to reserve a pair. You must respond to that email- no prior requests will be accepted. Payment will be accepted at registration check-in- cash only.
Park fees included in entry fee.
COVID-19: Please follow all State Park rules and regulations.
Generously Sponsored by: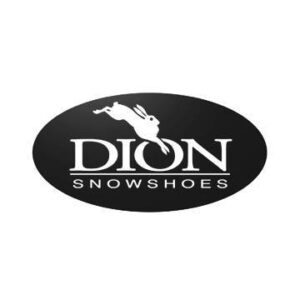 Race Results
2023 RESULTS
Bradbury Avalanche, 4.6 miles—Sunday, January 22
2020 RESULTS
Bradbury Squall, 3 miles – Sunday, January 19
RESULTS
Bradbury White Out, 4 miles – Sunday, February 9
Bradbury Blizzard, 5 miles – Sunday, March 1
2019 RESULTS
Bradbury Squall, 3 miles – Sunday, January 13
RESULTS
Bradbury White Out, 4 miles – Sunday, February 10
RESULTS
Bradbury Blizzard, 5 miles – Sunday, March 3
RESULTS
2017 RESULTS
Bradbury Squall, 3 miles – Sunday, January 22
RESULTS
Bradbury White Out, 4 miles – Sunday, February 12
RESULTS
Bradbury Blizzard, 5 miles – Sunday, March 5
RESULTS
2016 RESULTS
Bradbury Squall, 3 miles – Sunday, January 24, 2016
RESULTS
Bradbury White Out, 4 miles – Sunday, February 14, 2016
RESULTS
Bradbury Blizzard, 5 miles – Sunday, March 6, 2016
(Trail race)
RESULTS
2015 RESULTS

Bradbury Squall, 3.5 miles – Sunday, January 25, 2015
RESULTS
Bradbury White Out, 4.5 miles – Saturday, February 14, 2015
(Race held on 2/14 at 3:00pm due to weather.)
RESULTS
Bradbury Blizzard, 5 miles – Sunday, March 1, 2015
RESULTS
2014 RESULTS
Bradbury Squall, 3.5 miles – Sunday, January 19, 2014
RESULTS
Bradbury White Out, 4.5 miles – Sunday, February 16, 2014
RESULTS
Bradbury Blizzard, 5 miles – Sunday, March 1, 2014
RESULTS
2013 RESULTS & PHOTOS
Bradbury Squall, 3.5 miles – Sunday, January 20, 2013
RESULTS | PHOTOS
Bradbury White Out, 4 miles – Sunday, February 10, 2013
RESULTS | PHOTOS
Bradbury Blizzard, 5 miles – Sunday, March 3, 2013
RESULTS | PHOTOS
FINAL SERIES STANDINGS
2012 RESULTS & PHOTOS
Bradbury Squall, 3.5 miles – Sunday, January 22
RESULTS | PHOTOS
Bradbury White Out, 4.25 miles – Sunday, February 12
RESULTS | PHOTOS
Bradbury Blizzard, 5 miles – Sunday, March 4
RESULTS | PHOTOS
FINAL SERIES STANDINGS
2011 RESULTS & PHOTOS
Bradbury Squall, 3.5 Miles – Sunday, January 23
Results | Photos
Bradbury White Out, 4.25 Miles – Sunday, February 13
Results | Photos
Bradbury Blizzard, 5 Miles – Sunday, February 27
Results | Photos: Set 1 – Set 2
Final Series Standings
For more information, contact Steve Kelly at [email protected]