Bradbury Mountain Snowshoe Race
Race Day: January 21,2024
The most up-to-date source of race info and snow conditions will be on the snowshoe race Facebook page & Trail Monster Running Instagram
What: 4-ish miles of glorious snowshoe running
When: January 21, 2024 (back up date is January 28)
Start: 10:00 a.m. EST
Location: Bradbury Mountain State Park
Registration: Early December
Volunteers: We need volunteers
Fine print: Online registration only, no in person sign up. You must sign the waiver when registering otherwise you're not running the race. Snow cover is unpredictable and we'll pivot as best as we can as early as we can
Rentals:
Thanks to the generous support by Dion Snowshoes, we are able to offer a limited number of rental snowshoes for racers who don't have snowshoes. Snowshoes are available on a first come, first served basis to registered racers for $5. As a registered racer, you will receive an email approximately two weeks before the race asking if you would like to reserve a pair. You must respond to that email- no prior requests will be accepted. Payment will be accepted at registration check-in- cash only.
Park fees are included with the race entry fee.
COVID-19: Please follow all State Park rules and regulations.
Generously Sponsored by: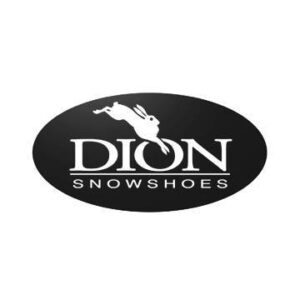 Race Results
2023 RESULTS
Bradbury Avalanche, 4.6 miles—Sunday, January 22
2020 RESULTS
Bradbury Squall, 3 miles – Sunday, January 19
RESULTS
Bradbury White Out, 4 miles – Sunday, February 9
Bradbury Blizzard, 5 miles – Sunday, March 1
2019 RESULTS
Bradbury Squall, 3 miles – Sunday, January 13
RESULTS
Bradbury White Out, 4 miles – Sunday, February 10
RESULTS
Bradbury Blizzard, 5 miles – Sunday, March 3
RESULTS
2017 RESULTS
Bradbury Squall, 3 miles – Sunday, January 22
RESULTS
Bradbury White Out, 4 miles – Sunday, February 12
RESULTS
Bradbury Blizzard, 5 miles – Sunday, March 5
RESULTS
2016 RESULTS
Bradbury Squall, 3 miles – Sunday, January 24, 2016
RESULTS
Bradbury White Out, 4 miles – Sunday, February 14, 2016
RESULTS
Bradbury Blizzard, 5 miles – Sunday, March 6, 2016
(Trail race)
RESULTS
2015 RESULTS

Bradbury Squall, 3.5 miles – Sunday, January 25, 2015
RESULTS
Bradbury White Out, 4.5 miles – Saturday, February 14, 2015
(Race held on 2/14 at 3:00pm due to weather.)
RESULTS
Bradbury Blizzard, 5 miles – Sunday, March 1, 2015
RESULTS
2014 RESULTS
Bradbury Squall, 3.5 miles – Sunday, January 19, 2014
RESULTS
Bradbury White Out, 4.5 miles – Sunday, February 16, 2014
RESULTS
Bradbury Blizzard, 5 miles – Sunday, March 1, 2014
RESULTS
2013 RESULTS & PHOTOS
Bradbury Squall, 3.5 miles – Sunday, January 20, 2013
RESULTS | PHOTOS
Bradbury White Out, 4 miles – Sunday, February 10, 2013
RESULTS | PHOTOS
Bradbury Blizzard, 5 miles – Sunday, March 3, 2013
RESULTS | PHOTOS
FINAL SERIES STANDINGS
2012 RESULTS & PHOTOS
Bradbury Squall, 3.5 miles – Sunday, January 22
RESULTS | PHOTOS
Bradbury White Out, 4.25 miles – Sunday, February 12
RESULTS | PHOTOS
Bradbury Blizzard, 5 miles – Sunday, March 4
RESULTS | PHOTOS
FINAL SERIES STANDINGS
2011 RESULTS & PHOTOS
Bradbury Squall, 3.5 Miles – Sunday, January 23
Results | Photos
Bradbury White Out, 4.25 Miles – Sunday, February 13
Results | Photos
Bradbury Blizzard, 5 Miles – Sunday, February 27
Results | Photos: Set 1 – Set 2
Final Series Standings
For more information, contact Steve Kelly at [email protected]